FIRST WEEK W O R K S H O P S
Tuesday, July 6 - Introduction to INTAKT 2004
Wednesday July 7- Participants' Work in Progress


Presentations by Marion Tränkle/Jim Ruxton on Interactive Living: FutureHouse modeling
(the team started to work in the Old Compensation Building to set up the 1:1 model for the FutureHouse)
Marion shows documentation of recent interactive work ("Never Stand Still") exhibited in Holland and Belgium
Jim shows documentation of "Teletaxi" - a GPS-located media project collaboration in Toronto
Marlon Barrios Solano: Unstable Landscapes and Generative Systems
Marlon shows excerpts from the system he just designed and performed during a residency with the Bytom Contemporary Dance Festival, Poland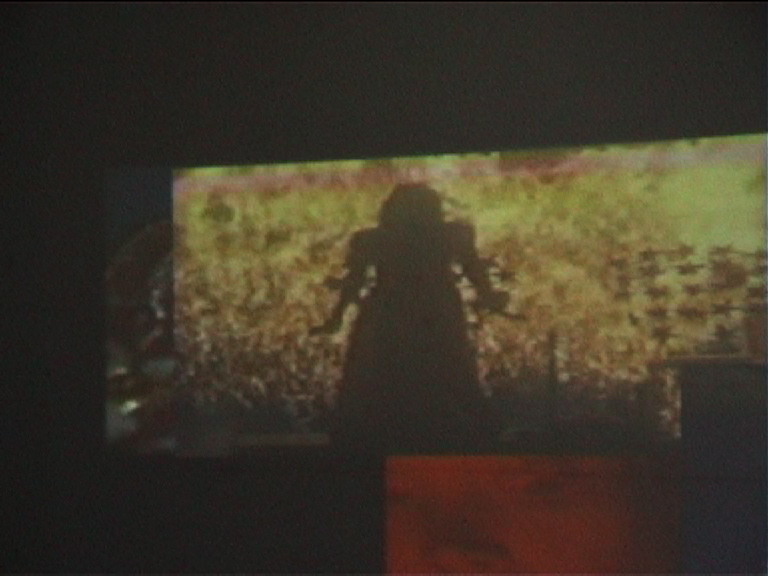 Wednesday Afternoon
The lab members meet with Karl Kleineberg, director of IKS, to discuss the infrastructural changes and developments in the Mine, the role of the Lab, its public presentation and the perception of its work, the planning of regional and international project-development of the Future Lab, and its positioning with the region and the economic and political landscape.
Thursday, July 8
Presentation of work in progres by Paul Smith

Film shoot in the aeronautic wind channel in Bristol
Multimedia production at ICA (with Susan Broadhurst), London
Still photography from the Mine, to be layered and programmed into a Director program
Presentation of new amorphy.org dance/theater installation by Ash Bulayev and Tzeni Argyriou
"Psycho/Cycle: Manual for better Living"

Psycho/Cycle is a result of a collaborative creation by amorphy.org (Ash Bulayev and Tzeni Argyriou) taking on an exploration that questions the subject of routines existing in our society. Psycho/Cycle is a journey through ages, social classes, and cultures touching upon issues such as: task oriented existence, cultural impositions upon daily life, role and lifestyles of women in particular throughout 20th century, routines necessary for human survival and existence, and family infrastructures with an emphasis on stereotypes.
The physical environment, designed by amorphy.org , defies spatial limits, mimicking an air-tight, synthetic and falsely cushioned feeling of 1950?s middle class lifestyle. Placed inside a tunnel-like theater architecture, the entire space is covered with bubble-wrap material that reflects in an unnatural glow of hidden florescent lighting. The designs uses industrial lighting and plastic materials in order to create a truly enclosed space. Originally composed audio by GyroGyro, fills and permeates the space; constructed from various texts, interviews, confessions, 19th and 20th century manuals, and other revealing materials which are filtered and distorted at times, all finally take shape in a haunting musical creation. A solo is performed by two incredible performers, Stavrula Siamu and Ermira Goro, who take turns daily in living out a m ultitude of lives, roles and situations, allowing the audience to experience the show twice, from different perspectives.
amorphy.org was formed by Tzeni Argyriou and Ash Bulayev who joined forces after successful individual careers in both Europe and US. amorphy.org produces original works of live performance and installation, combining image and movement in a synchronous union. Created from an urban perspective, the work draws on issues that concern people in proximity, as well as the difficulties in communicating amidst a sea of technology. Being collaborative and intrinsically inter-disciplinary in nature, it is packed with layers where each element can be viewed as a fragment of a fluctuating whole. We are humans living in a complex world and the work we create is likewise complex and filled with questions.
Presentation of recent work by Lynn Lukkas
"respirae": an interactive installation form single user/visitor, using he visitor"s breath to activate an abstract representation of particle behavior projected as immersive environment enveloping the visitor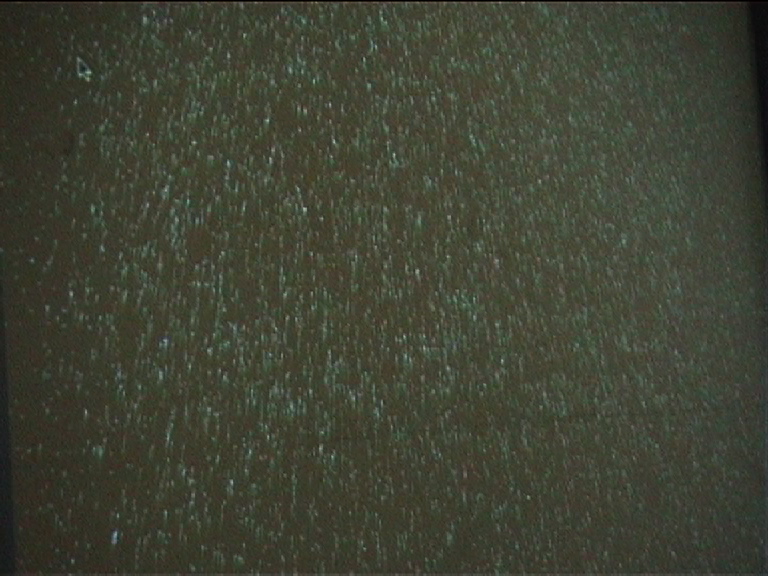 Presentation of recent performance-exhibition by Natalie Kolaric:" Ich hab was zu sagen", shown at her MFA exhibition in the School of Art at Saarbrücken.
Discussion of Natalie's process (interlinking painting, photography, performance and projection, placing the expressive subjective body in close interaction with painted body )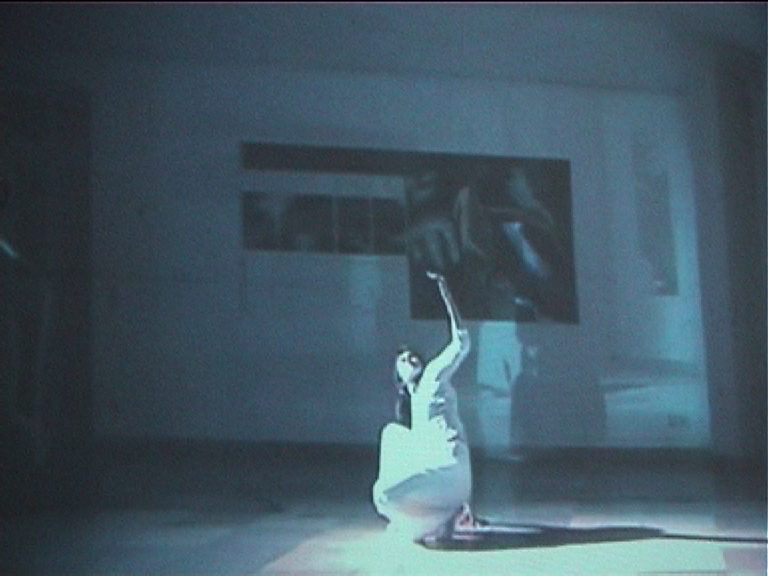 Friday, July 9
Presentation of sound and interface design (with accelerometers) and Max/Msp programming by Patrick Delges
in collaboration with Paulo C. Chagas: "Circular Roots"


Presentation of new interactive videoproduction/environment by Marlon Barrios Solano: replicative video choreography (genetic programming) using the methodology of "extreme sampling" and "hyper deconstruction"
Film presentations of theatre installation "Manual for better living" by AMORPY (Ash Bulayev and Tzeni Argyriou)
and interactive dance installation for children by Marija Stamenkovic Herranz
Saturday, July 10
Planning session: Dramaturgy of "Night of Interactive Media" (to take place on July 17 at the end of the lab)

The lab team meets to discuss planning strategy for the public presentations of new work and work processes during the day of open doors om July 17.
The "Essay on Blindness" team moves into the "Schachtoper" (the shaft tower "opera house" at the end of the north road), transportation of sound and lighting equipment across the Mine is made more difficult by unexpected fire drill of the regional batallion of fire marshalls who stage an emergency rescue operation (under oxygen masks) with wounded burn victims (simulation) right underneath our laboratory.
This ends our first week of the Lab.