Medienforschungsschwerpunkte / Research Areas
(english)
the themes for 2018 are
the intersectons of painting - writing - moving - filming - photographing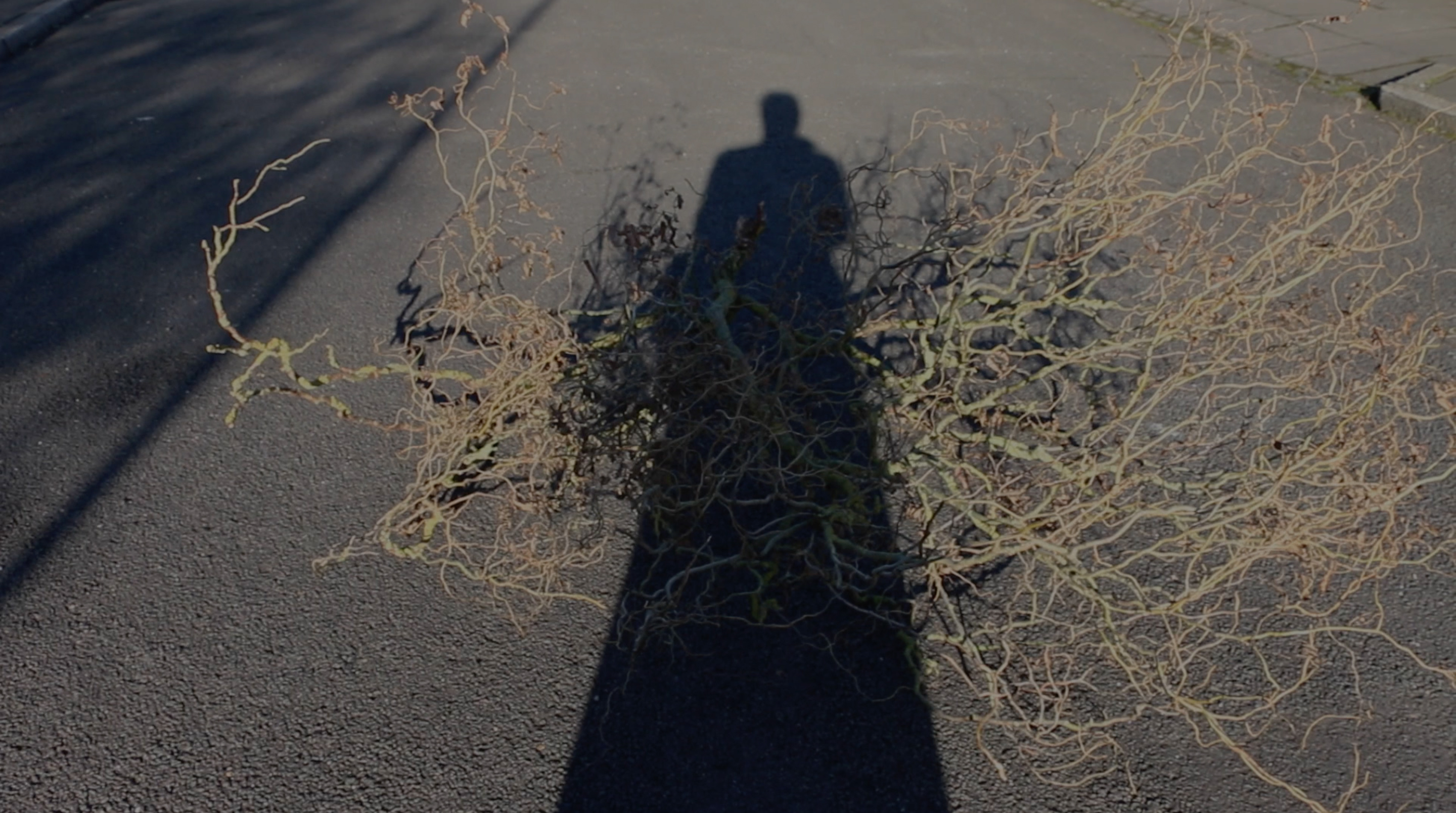 becoming tree, film by Johannes Birringer (c) 2017

Sich überlagernde Wellen, ausgelagerte Tiere.
Das New York Aquarium steht unter Wasser.
Du gehst durch die Stadt, an der Hand ein
Walross.
Du gehst durch kathartische Themenparks,
Yahrzeit Light
Yuengling Beer, schmelzende Skyscraper
waren die Kerzen
dieses Dezembers. Der eine lebt, wenn der
andere ihn geleitet.
Ich verbrachte die Nacht unter Wasser.
Ich zog mich ins Innere meines Auges zurück.
Du kannst dich in Schlaf verwandeln, in
Wellen. Du kannst
einen Kraken im Arm halten, baden. Du
findest vom Hurrikan
zerschmettere Häuser am Strand. Zertretene
Muscheln und
Teeschalenscherben. Schütte die bläuliche
Farbe auf Sand.
Marion Poschmann
Spiegelkabinett
from:
Geliehene Landschaften
Lehrgedichte und Elegien
Berlin: Suhrkamp, 2016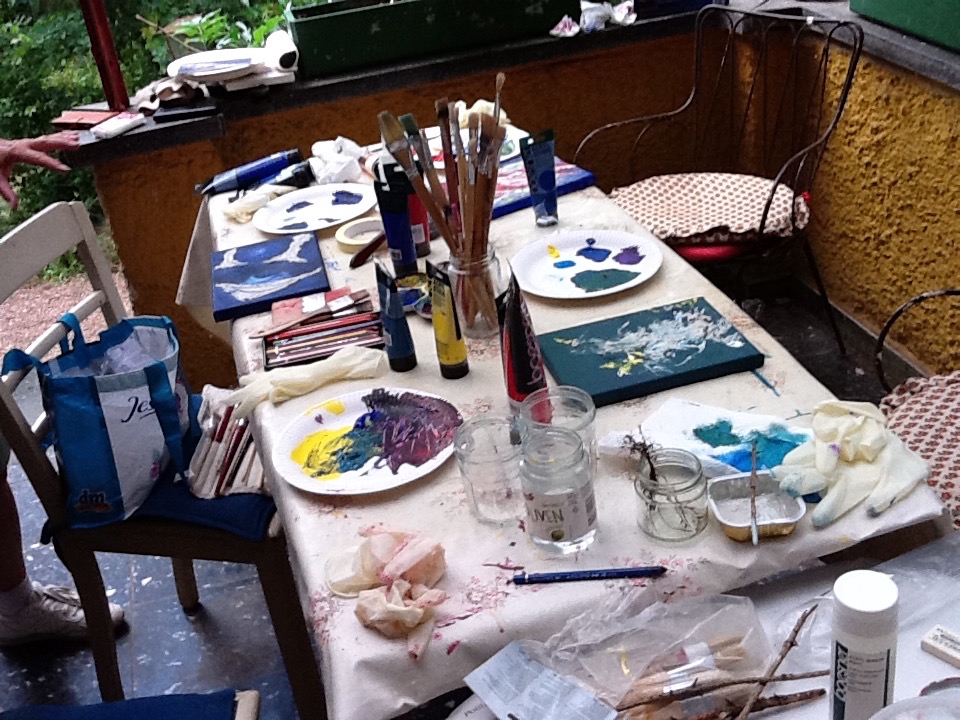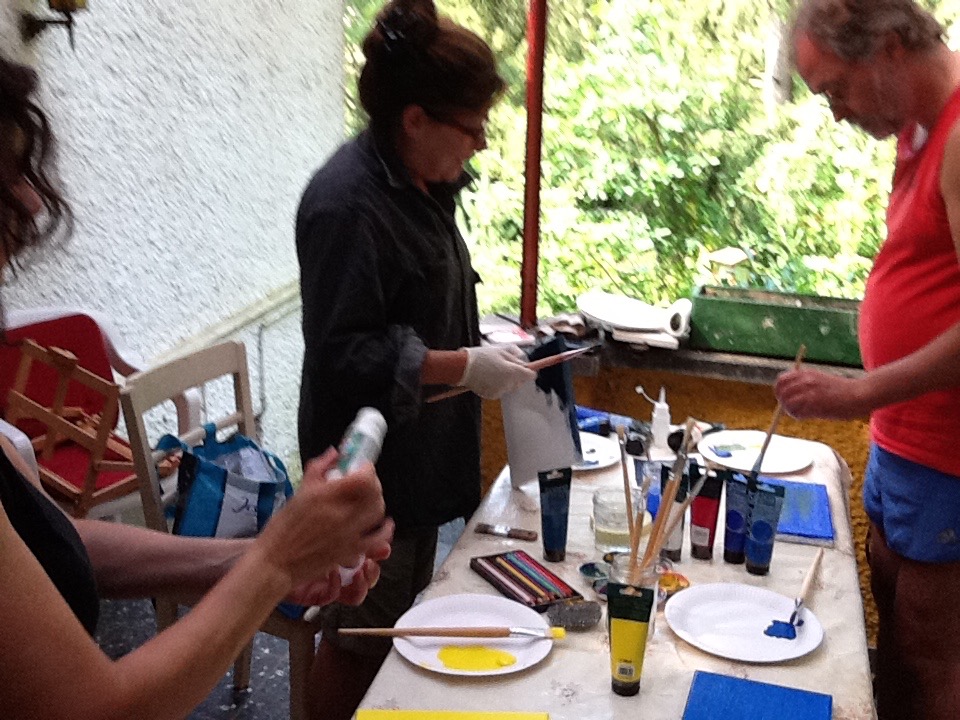 .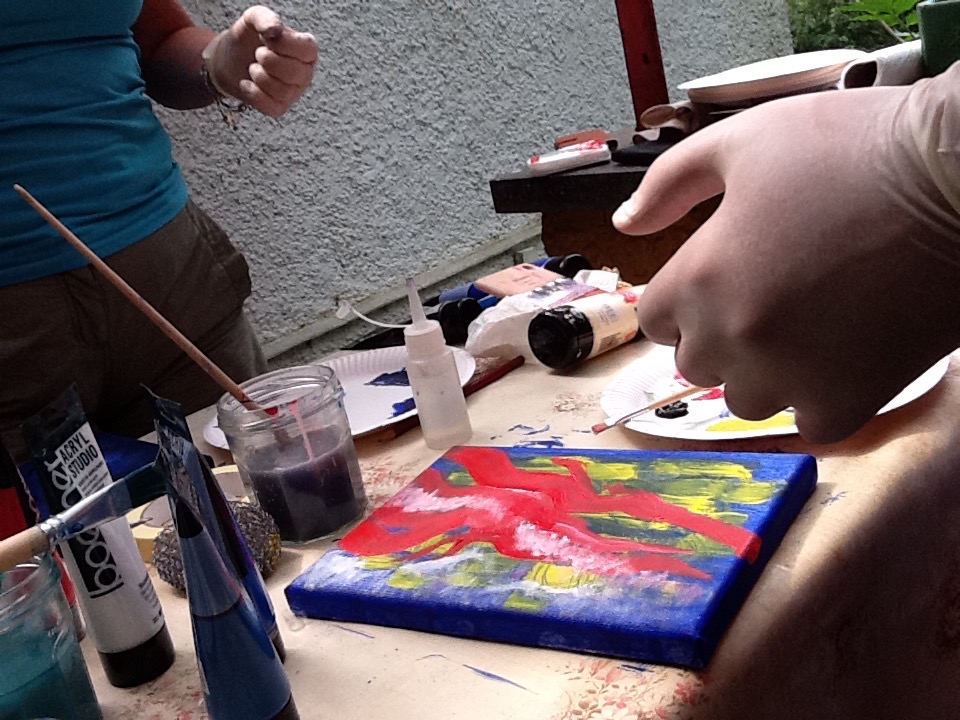 .
participants at work during plein air painting workshop, and Andreas Lenhard's (cente) and Uschi Schmidt-Lenhard's paintings in progress (right)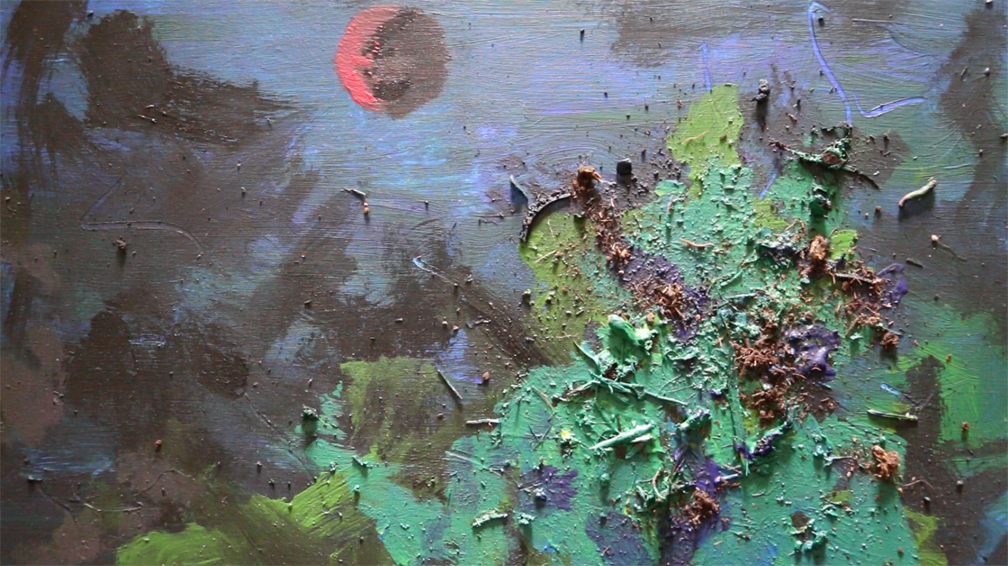 eclipsemoon
3, acrylic on canvas, 80 x 30 cm, 2018 (c) J Birringer
Borrowed Landscapes
Overlapping waves, outsourced animals.
The New York Aquarium is under water.
You go through the city, holding at your hand a
walrus.
You go through cathartic theme parks,
Yahrzeit Light
Yuengling Beer, melting Skyscrapers
were the candles
of this December. Someone lives when the
other guides them.
I spent the night under water.
I withdrew into the interior of my eye.
You can transform yourself into sleep,
in waves. You can
hold an octopus in your arm, bathe it. You
find houses smashed by the hurricane, on the beach.
crushed shells and
tea cup shards.
Pour the blue
color onto the sand.
. . .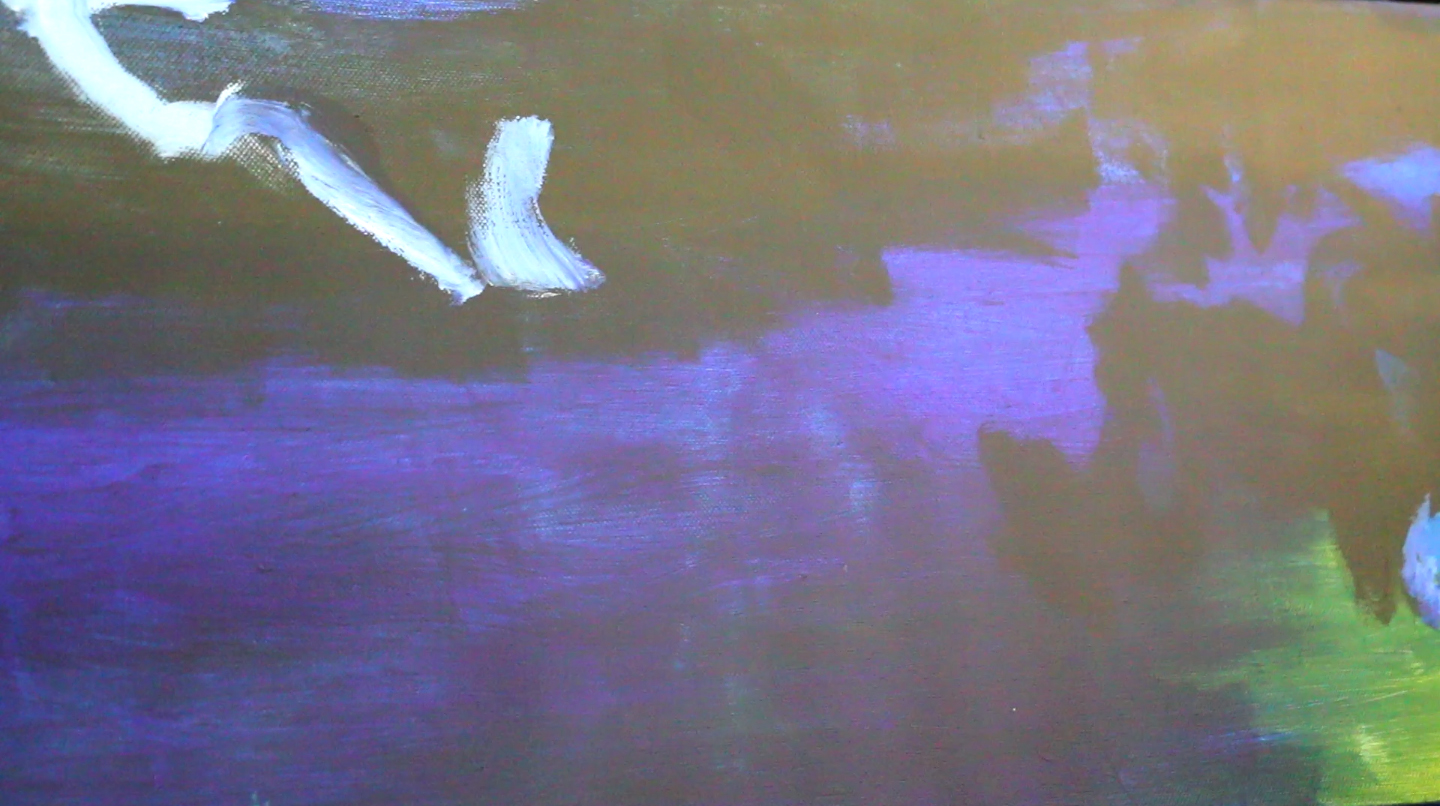 eclipsemoon, 2018, acrylic on canvas, 80 x 30 cm (c) J Birringer


+ + +
Interaktionslabor and Performance Academy

HOUSING/ WORKSHOP FEE (general)
€ 400 (payable upon arrival): Participants in the workshop will be able to stay at our Guesthouse on the campus of the Mine, adjacent to the Gray Hall lab studio. All enrolled participants will be considered in residence, and breakfast and dinner are included in the fee. The team often cooks together in the kitchen / dining room, or goes for lunch in the beautiful new cafeteria on the mine hills.
When the Interaktionslabor goes off shore, as in the summer of 2015 and 2016, prospective participants can travel to the location and join up, making their own logistical arrangement for food and accommodation. The off shore workshop fee is half price. The plein air workshops will be held at Haus Tusculum, in Schmelz.
Further notes on design and performance concepts are published on this site.
contact:
johannes.birringer (at) brunel.ac.uk

Allgemeine Beschreibung des Labors/ General Description of the Lab
(english) (español) (francais)