Medienforschungsschwerpunkte im Jahr 2021/ Research Areas for the year 2021
AGENDA of our PROCESS:
the 2021 summer workshop will focus on wandering and ecosomatic experiments
1. Wandering
.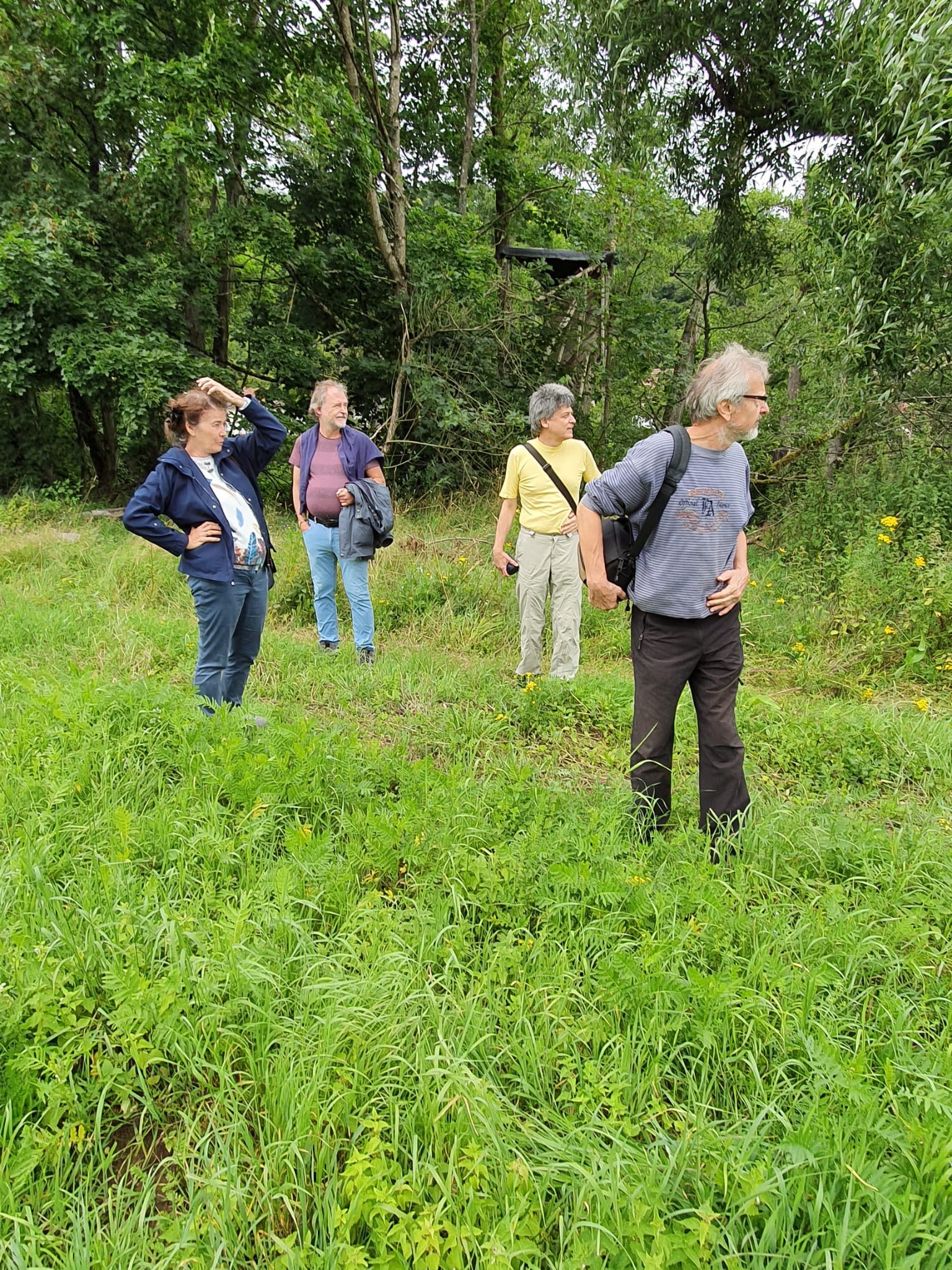 .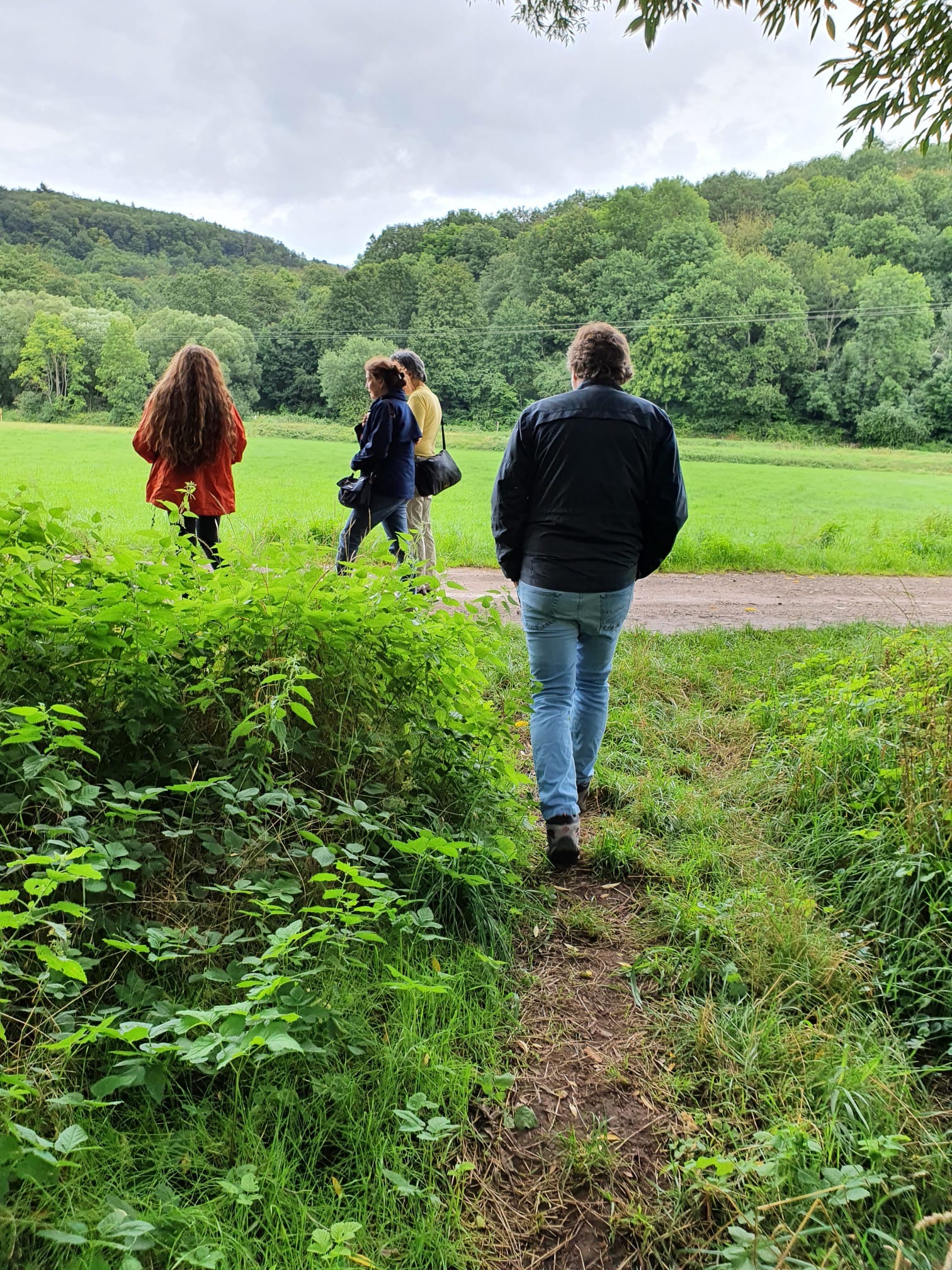 The workshop will explore the notion of "Wandering" as a creative practice, with a focus on environmental listening and sounding, and critical reflection.
This summer we shall not climb up to forest and quarry, but descent to the river valley and walk alongside the river.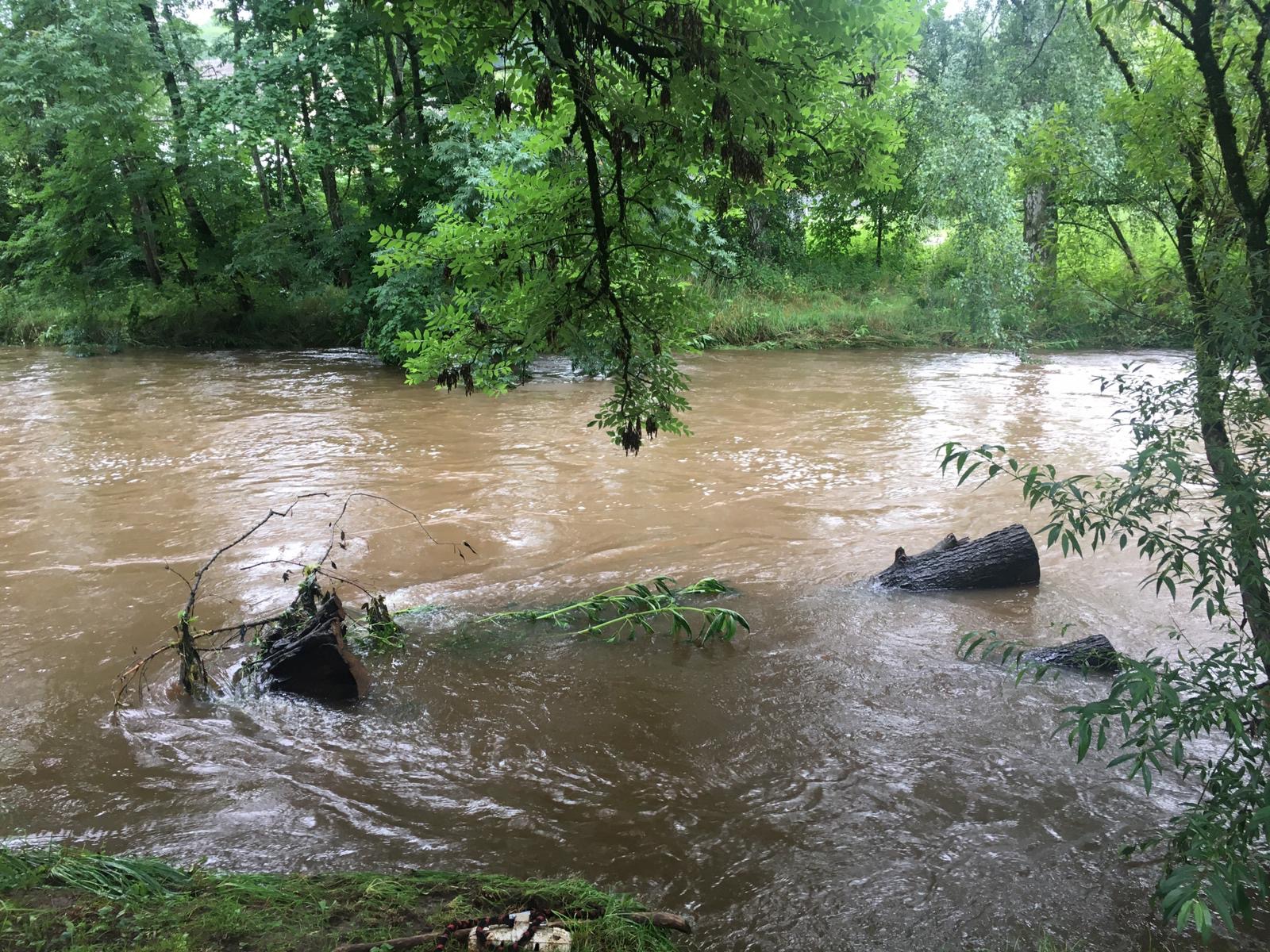 Wandering is a concept that can include social dreaming, thoughts, associations and intimacies, and indicates public practices of movement through controlled and controlling, wild and and uncontrolled spaces. The challenge for artists and our participnts is how to support wandering practices that exceed, elude, and resist inscription and control and examine ideas of wilding and of compost.

Drawing from theoretical and creative practice in acoustic ecology and sound walking, ecosomatics, disability performance, community performance, site-specific performance and critical studies in improvisation and climate survival (staying with the trouble), this practice asks wanderers and explorers to find ways to entangle their listening bodies in the environment, to record and draw, write and perform through their imagination and the physical encounter – extending the forest knowledge excursions of the past 3 years.
Our workshop also seeks to find ways to ask how we balance the discovery of lived experiences with impulses to surveil and control, to draw out and describe/categorize.
It therefore questions the embodiment of power, exclusion, and difference as it is read in public spaces. In particular it asks how wandering might reconnect us to each other and the land – our ecosystems – in a time of climate emergency. In this particular summer or 2021, the emergency also signals the exterme flooding experienced by regional communities in southwest Germany only a few kilometers north of the workshop location.

Participants should be ready to move through an accessible indoor and outdoor space, and will be invited to share their experiences of the spaces (and their own remembered places) through physical movement, drawing-out, and listening exercises, touching and sounding objects and landscape, painting, filming, creation and projection of image and text onto the landscape, accompanied by group discussion and a writing workshop.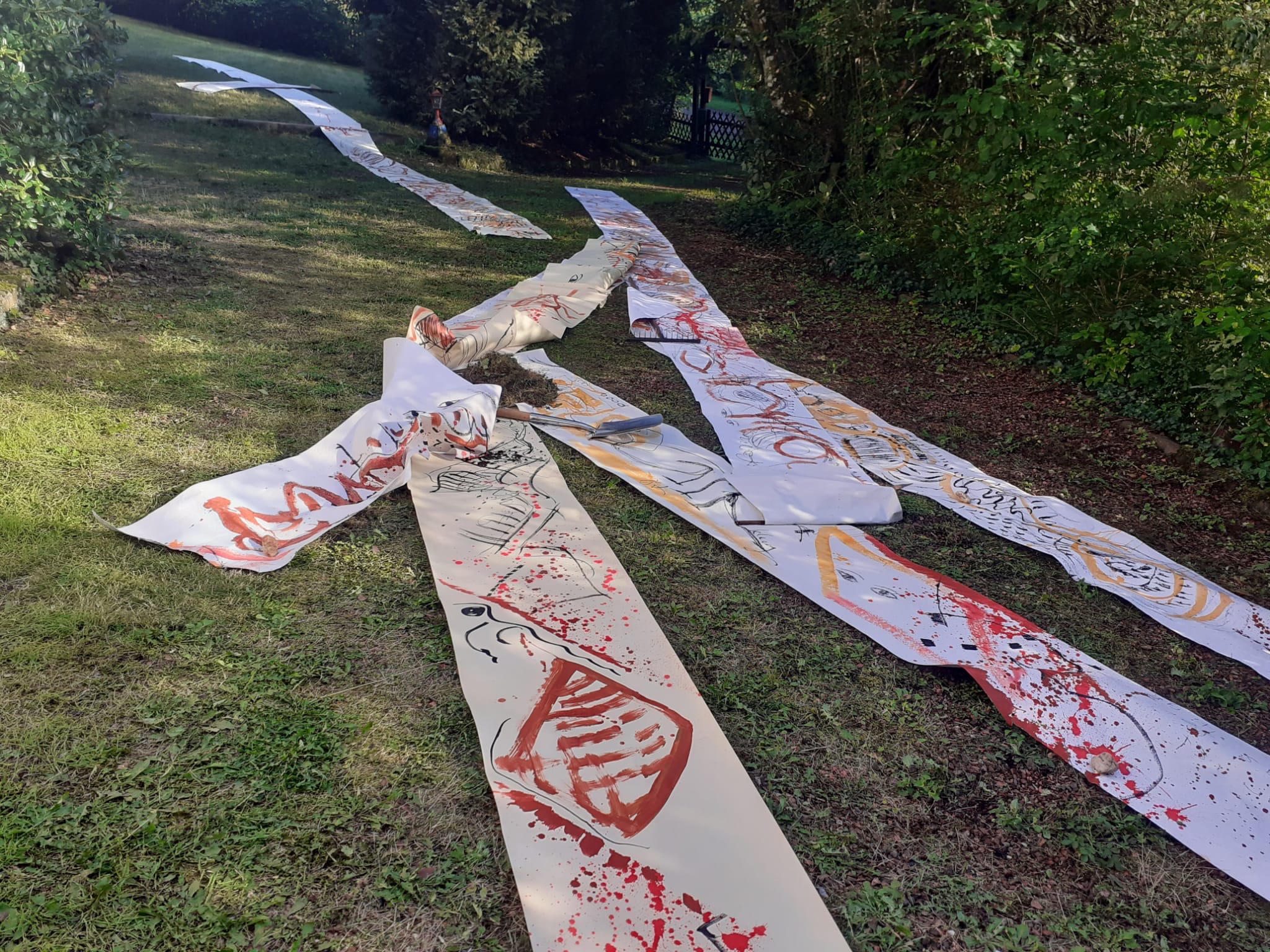 For further research and preparation, see Petra Kuppers's website on ecosomatics
2021 ecosomatics workshops at the University of Michigan
especially, for example, the workshop that is held there on
Performing Embodiment: Improvisational Investigations into the Intersections of Ecology and Disability.
Skin-Hearing: Zoom, Bees, and Bamboo.
* * *
Was ist Interaktions-Kunst? Ein Manifest.
10 Years of Interaktionslabor:
Vanessa Michielon interview with Johannes Birringer

Allgemeine Beschreibung des Labors/ General Description of the Lab
(english) (español) (francais)